Friday, March 6, 2009
We're Baaack!
So Tre` is home and everything has subsided...kind of. The antibiotics does not agree with his stomach. Explosive. No warning, no scent. It's just clear one minute and flooded the next. He's able to resume all activities.

Before he was hospitalized his day care sent a review form. While I always gave them high marks they were skating on thin ice. I told them how I didn't appreciate a nurse making decisions that a parent should make (the leg brace.) I also told them my other issues. So the day he returned the day care called saying that his doctors note cannot be accepted due to the fact that the notes was signed by a nurse. Really? I never had that issue before. HUmm... Then his bus driver informed me that he could not return the next day because he had a fever of 101.5 and was given Tylenol to lower his temp. OK, I'm going to make it plain. Tre` does NOT get tempts. While he was hospitalized and the time leading up to it he NEVER sparked a temp. NEVER. How ironic. It's also ironic how he was so energetic and ready to eat when he got home. I don't think that he had a temperature and neither does his dad.

We are working frantically to get him out of there. Stay tuned for updates.
posted by Tre's Mom @ 1:49 PM

About Me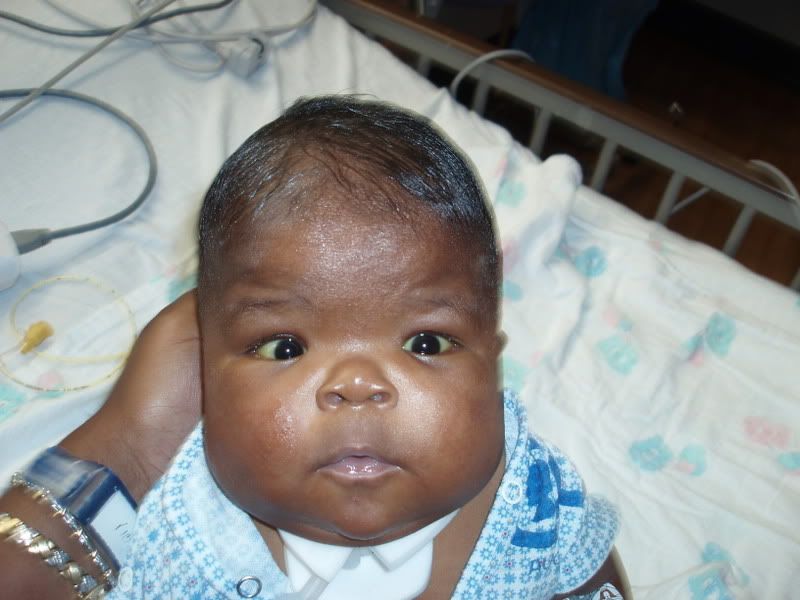 Name: Tre's Mom
Home: The Jersey Shore, New Jersey, United States
About Me:
See my complete profile
Previous Post
Archives
Tre's Friends
Links
Template By