Tuesday, January 30, 2007
The Hand That Rocks The Cradle
I know that some of his nurses will be reading this but at this point…I just have to get this off my chest. Having a nurse in your home has its good and bad areas. It's good because when you have an ill child at home that you can't take to the grocery store with you, you'll have a "babysitter." You are also able to sleep at night. HOWEVER, it's an invasion!

Having a stranger in your house means that she can see, smell, and hear everything that goes on in your household. There's absolutely no privacy!!!
As a woman and a mother this has been very hard on me. I cannot stomach the fact that another woman is cradling, singing, and kissing my son. It sickens me that our time (mommy and child) is hindered by someone just sitting around watching or interrupting our precious time. While I'm sitting, talking, and holding Tre'; a nurse would put his/ her two cents in to the conversation. Aggravating.

One would think that I'm use to this because he's spent so much time in the hospital. One can never be so wrong. In all actuality, it makes thing worse. I feel like I'm literally sharing my child. It's hard to explain this but I feel as though nursing care takes away from my motherhood (womanhood.)

posted by Tre's Mom @ 11:50 AM

Sunday, January 14, 2007
Taste of Success
I'm so excited about Tre's progress with Speech. He's adapting to his therapist but I have honestly been over stepping her.

Let me explain, being that Tre` had an ET tube in for so long he was unable to take food by mouth. Even when he was trached he was either sick or had a terrible therapist to assist him with speech.

The therapist he has now is in her "just getting to know you" stage…I think. Basically, she gets him to laugh, then she'll stimulate his gums (doesn't like that too much), she'd make him laugh, and stimulate his cheeks, and then she'd introduce a toy of some sort and try to get him to chew on it. However, Tre` has already mastered that part. Hey, if she likes it I love it.

I periodically ask her when she plans to introduce food or formula to Tre` and she'd tell me that she wants to do this, that, and the third. That's not a good enough answer for me so I decided to pick up where the last therapist left off. Saturday, I grabbed a medication cup, a plastic spoon (you know the ones that have a multiple colors in a pack and you can wash or throw them away), and banana flavored
Gerber's 1st Foods.
I scooped out 5cc. Last time he had baby food he only took about 3cc of his carrots. I didn't expect him to even think of trying this but I gave it a shot. With motivation he took all 5cc! I was ecstatic! Jumping up and down and praising him like he won the lottery. In a way I felt like we did. Today, after church, I took 15cc out and allowed the bananas to get to room temperature. He and I played then I repeated what I did yesterday (Saturday). Sure enough the boy took 15cc. I got so excited I wanted to try more but I didn't want to press my luck. He's not taking each cc easy. It calls for stimulation, motivation, and some trickery. Hopefully, in days or weeks to come I can starch one of those off the list. Even if she continues to take 15cc, at least he'd be more comfortable about being an "eater."

I'm not exactly sure if I'm going to share this with his therapist as of yet. She doesn't see him again until Friday morning. I have some time to think on it. Besides, I don't want her to feel intimidated. They are doing great with what they're doing and we're doing great with what we're doing.
posted by Tre's Mom @ 11:31 PM

Saturday, January 6, 2007
Go Shorty It's Ya Birthday
Of course my first post of the year would have to be for his birthday! This day meant so much to me for so many reasons. Just the thought that he survived out weighted all the negative memories. Here are a few thumbnails.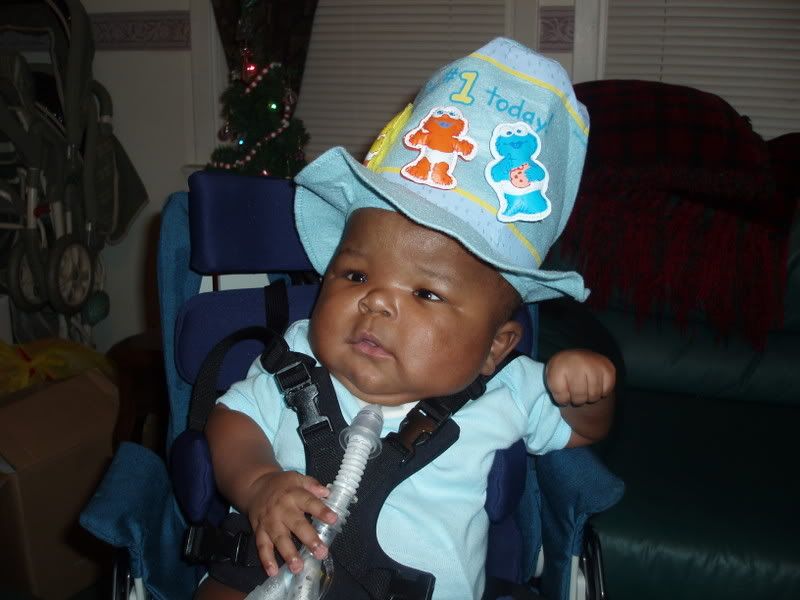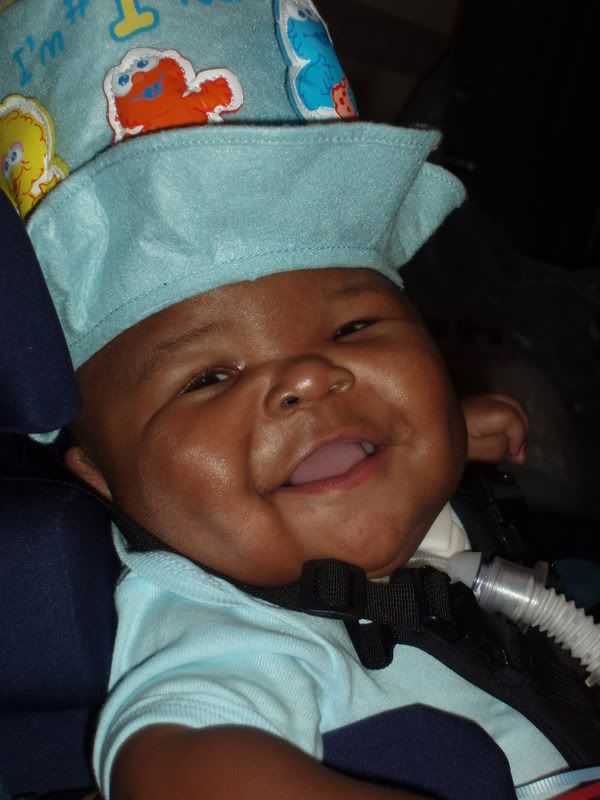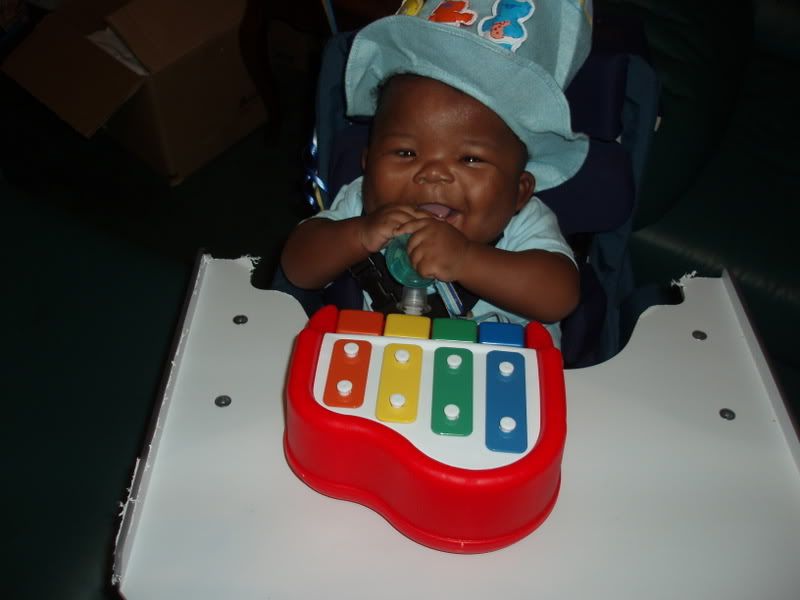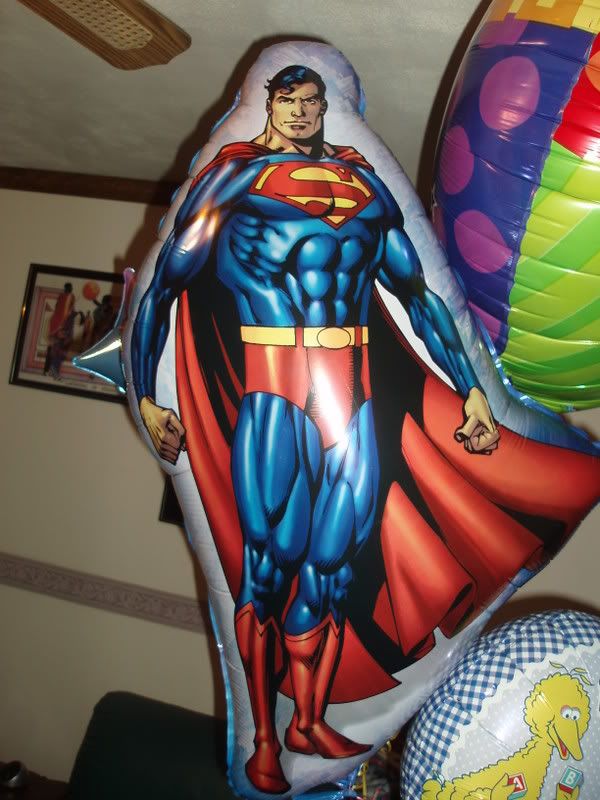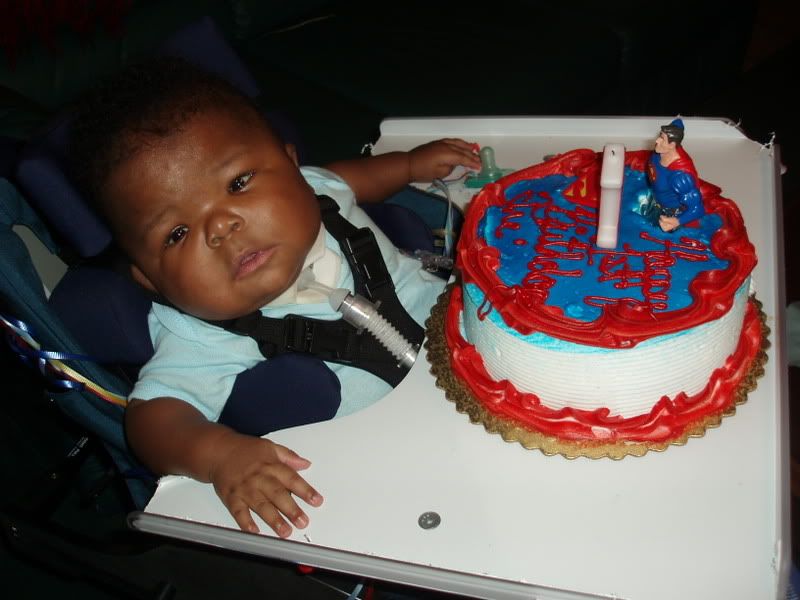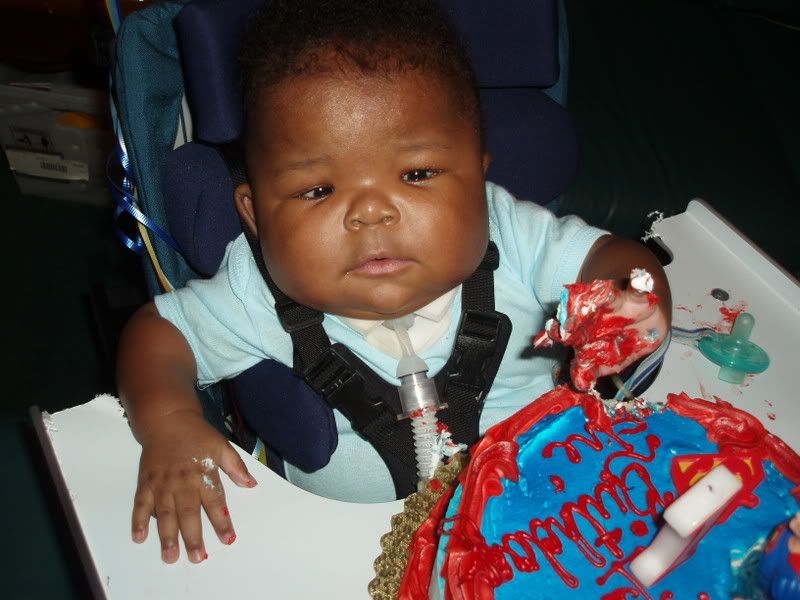 posted by Tre's Mom @ 11:16 PM

About Me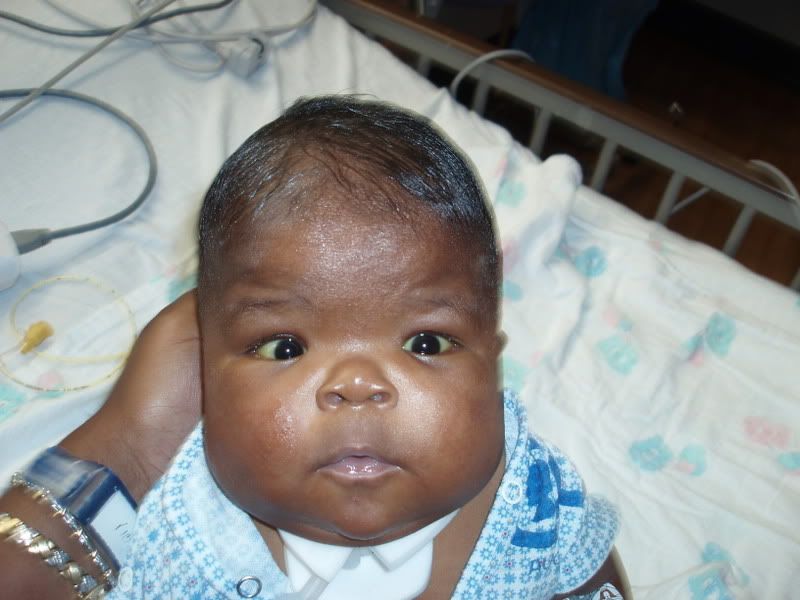 Name: Tre's Mom
Home: The Jersey Shore, New Jersey, United States
About Me:
See my complete profile
Previous Post
Archives
Tre's Friends
Links
Template By